From Global Success to Thailand Glory: Our Journey Continues with Bangkok's Siam Discovery!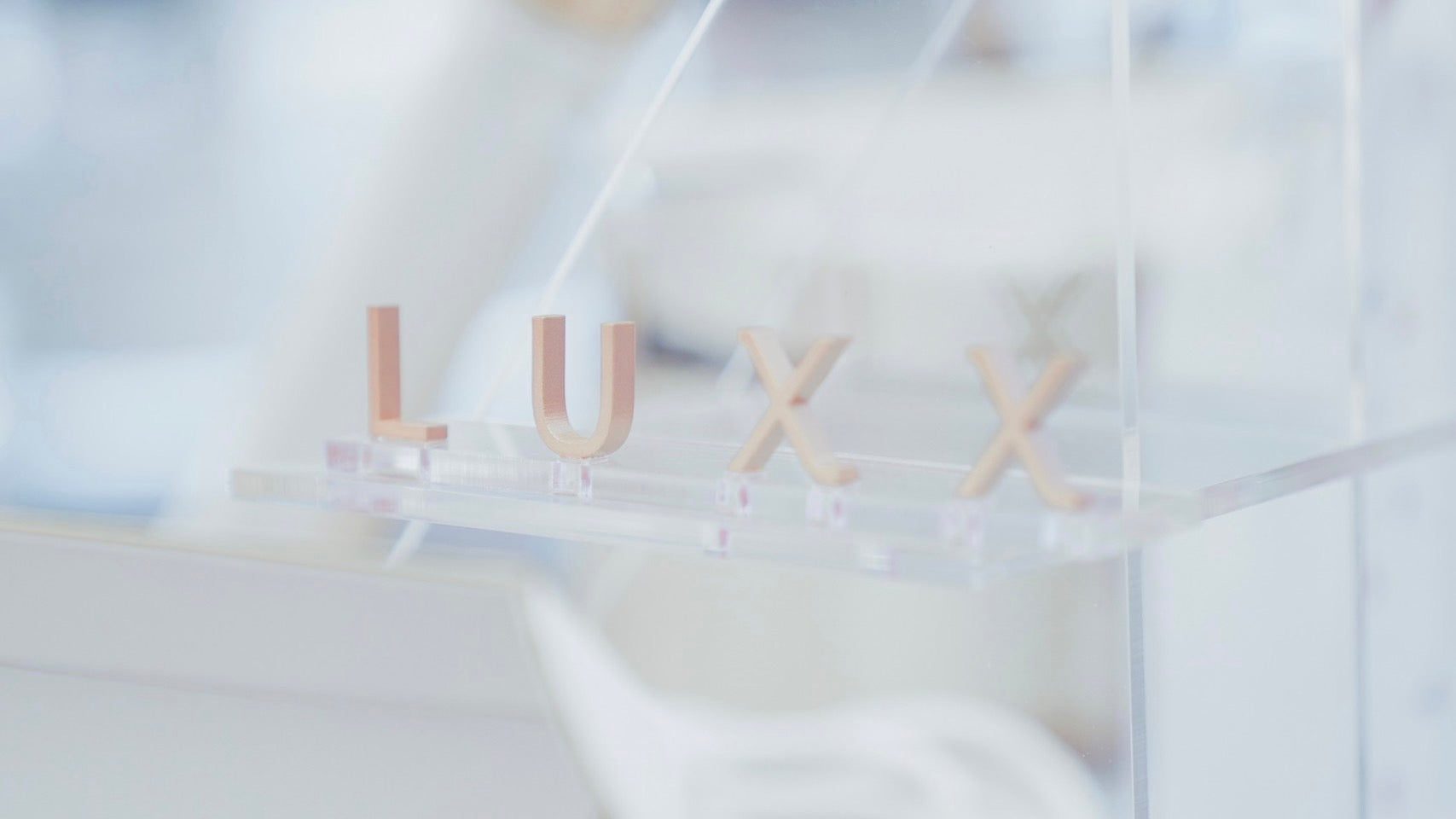 The Success Story Continues: From North America to Europe and the United Kingdom
After two years of great success in the Global State, our luxury hair styling tools and hair care solutions are ready to make their mark in Asia Pacific.
We are thrilled to announce our grand opening at the iconic Siam Discovery Center in the heart of Bangkok, Thailand.
We aim to provide visitors with unparalleled convenience, as they explore our range of innovative products and experience the transformative power of our hair tools.
Unveiling the Essence of Luxury Hair Styling Tools
Step into our exquisite Bangkok destination. Luxx proudly invites you to indulge in a handpicked selection of top-tier hair styling tools, meticulously designed to redefine your hair care routine.
Discover our luxurious haven, where you'll find a wide range of state-of-the-art equipment to cater to all your styling needs.

We have everything from Luxx Air Pro™ 2 auto hair wrap hairdryers to innovative tools for drying, voluminous, straightening, and effortlessly blowing-out hair at home.

Our collection also includes Luxx Liner Pro stamp liner and Lashcara Pro Kit lash extensions that last an impressive 10 days, allowing you to enhance your look effortlessly.
This ensures unwavering durability, exceptional performance, and professional finesse.
Our products boast adjustable heat settings, expertly engineered ergonomic designs, and intuitive features, meticulously crafted to cater to every hair type and styling preference.
No matter what your heart desires, whether it's effortlessly sleek and straight locks, enchanting and glamorous curls, or luxuriously voluminous waves, our Luxx Air Pro 2 hair styling tools are here to bring your tresses to life!
Elevate Your Hair Care Regimen with Our Innovative Solutions
At Luxx, our goal is simple: to empower individuals of all races and treat everyone equally. We believe in the beauty of diversity and strive to create an inclusive space where everyone feels valued.
In addition to our stunning range of luxury hair styling tools, we offer a wide selection of hair care solutions designed to nourish and revitalize your precious locks.
No matter your hair type or length, our revolutionary advancements banish frizz, dryness, and lackluster hair.
You'll experience the transformative power of our products as they work their enchanting magic. This will give you salon-worthy hair.
Join us on a self-care journey and discover our hair styling tools' remarkable capabilities. Luxx appreciates individuality but also celebrates it.
We want everyone to feel cherished and empowered, embracing their unique beauty in our welcoming environment.
Experience Luxury Hair Care in the Heart of Bangkok
Welcome to our flagship store, conveniently located in the Siam Discovery Center in Bangkok. It's a haven for hair and beauty lovers alike. We've created the store to provide an unparalleled shopping experience.
Whether you're a professional hairstylist or a beauty enthusiast, our store is the right destination for you. It's a place to discover the latest trends, exchange styling tips, and indulge in self-expression.
Embrace the Luxury of Perfectly Styled Hair
Welcome to the Luxx community and become a Luxx partner!
We welcome all of you to join us in the Land of Smiles, Thailand. Come and discover the wonders of this beautiful country with us.
At Luxx, we offer premium hair styling tools and nourishing hair care solutions that will amaze you. You can achieve salon-quality results without leaving home.

When you visit us at Siam Discovery, we'll unveil the secrets to effortlessly beautiful hair.
Explore our exquisite collection, receive expert advice tailored for you, and elevate your hair care regimen to unparalleled heights.

Step out in the world with confidence, knowing your hair reflects your impeccable style, as you indulge in the ultimate luxury of self-care.
To Sum Up,
As we expand our horizons and bring our luxury hair styling tools and hair care solutions to Asia Pacific, Bangkok's Siam Discovery Center offers the perfect gateway to showcase our commitment to providing the ultimate hair care experience.
Come to our flagship store in Bangkok and enter a world of luxury and sophistication.
We're leading the way in hair care, offering a remarkable selection of top-quality hair styling tools and innovative solutions.
Experience unparalleled convenience and exceptional quality that will completely change how you approach hair care.
Join us at Siam Discovery and discover the secret to effortlessly beautiful hair and achieving a flawless makeup routine.
---