Luxx X Vogue Exclusive 10th-Anniversary Event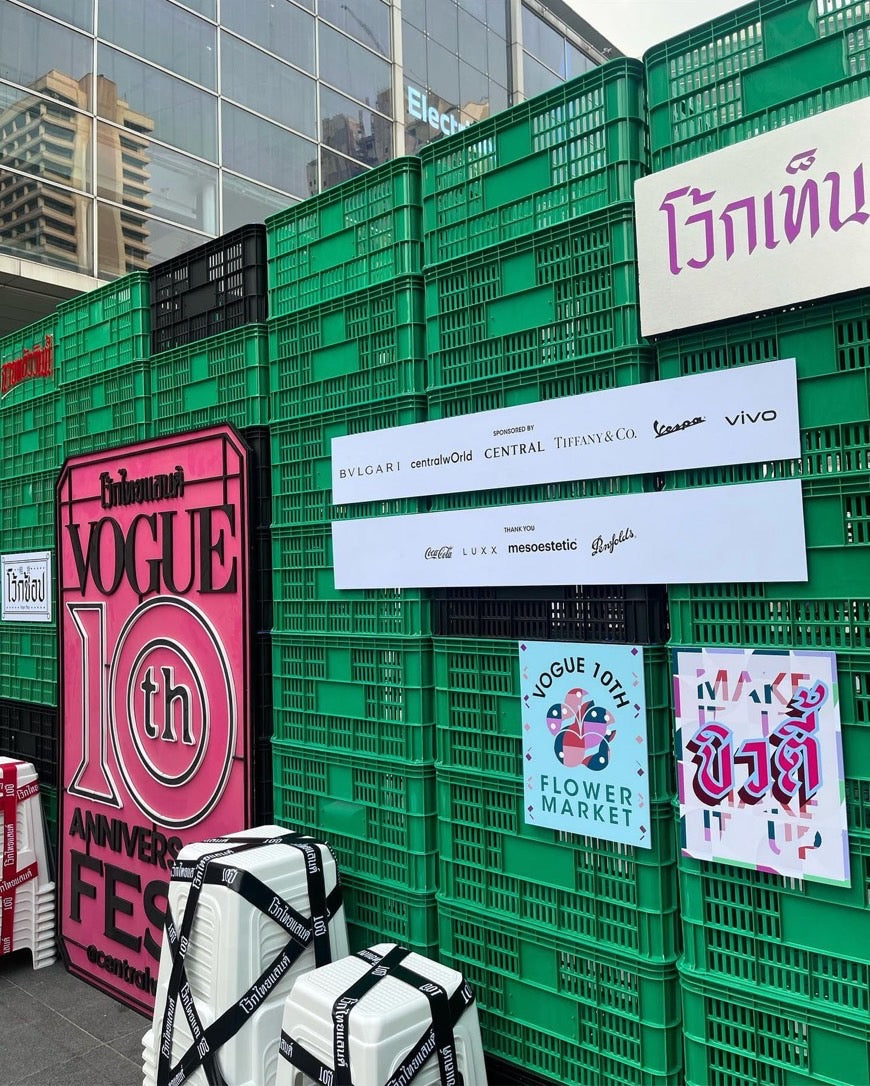 Discover the secret behind Luxx Air Pro™ 2's success!
We are proud to share that our product has been handpicked in the Vogue Beauty Spotlighted feature at Vogue's exclusive 10th-anniversary event. 
Are you wondering about how we achieved our partnership with Vogue? Here are 9 unbeatable reasons why Luxx should be your spotlight to add a little extra sparkle to your life.
1.  Powerful Blowout Look Without Damaging Your Hair
Get the perfect blowout look without compromising your hair's health with the
Luxx Air Pro™ 2
! Featuring the state-of-the-art Hypersonic V.2 motor,
our product is designed to deliver powerful airflow while preventing extreme heat damage to your hair. 
With Luxx

Air Pro

™ 

2

, you can effortlessly achieve your everyday look, 
without sacrificing hair health. It's the perfect investment for anyone looking to up their hair game!
2.  Unleash Your Hair's Potential with Our Luxurious 5-in-1 Pre-Styling Set
Say goodbye to bad hair days and hello to fabulous locks with our revolutionary Luxx Air Pro™ 2! With two curling barrels, a round volumizing brush, and a smoothing brush all crafted with advanced negative ions technology,
Luxx Air Pro™ 2 helps break up water molecules, speeding up the drying process and leaving you with sleek, smooth tresses. 
Our Hypersonic V.2 motor ensures a serene styling experience with minimal noise, while the powerful Triple Airflow technology delivers lightning-fast styling for those busy mornings.
Get ready to experience salon-worthy hair in the comfort of your own home with our Luxury Air Pro™ 2.
3.  Gives Salon Blowout Styles Without the Massive Cost
Elevate your hair game to the next level with Luxx Air Pro™ 2! Our state-of-the-art technology makes it easy for you to achieve stunning voluminous curls, sleek straight hair, or any other hairstyle you desire. 
Whether you want to create a striking stylish look or perfect your everyday style, our product line will meet your needs. With Luxx Air Pro™ 2,
you can effortlessly achieve salon-quality results in the comfort of from home, giving you the confidence to take on anything the day throws your way!
4.  Get Salon-Worthy Hair at Home and Save Time and Money on Blowouts!
Looking to save time and money on salon blowouts? Look no further than Luxx Air Pro™ 2! With our powerful 1200 Watt motor, you can dry your hair quickly and effortlessly.
Our easy-attached styling attachments let you create any look you desire in just minutes, so you can spend less time styling and more time enjoying your beautiful hair.
So why wait? Elevate your hair game today and step out feeling like a hair goddess!
5.  Suitable for All Hair Types and Lengths
Experience the science of beautiful hair with Luxx Air Pro™ 2! Our innovative technology enhances your hair styling routine, regardless of hair type or length. 
Also, Luxx Air Pro™ 2 features a cuticle-sealing function, making it suitable for all hair types and lengths, leaving your locks looking healthy and beautiful!
6.  Empowering Femininity
We believe in empowering women around the world. That's why our Luxx Air Pro™ 2 hair dryer comes in white and gold colors.
These colors are associated with calmness, fearlessness, optimism, independence, luxury, success, achievement, and royalty.
With Luxx, you're not just investing in a high-quality product, but also in yourself and your confidence. Let our Luxx Air Pro™ 2 symbolize your strength and power, both inside and out.
 7.  Luxurious Yet Accessible
Luxx believes everyone deserves to look and feel their best without a price tag.
That's why we've developed innovative technology to bring you comprehensive beauty solutions that empower you to create high-end looks at an affordable price.
Our Air Pro™ 2 was developed by women, for women, to embody feminine energy, confidence, and luxuriousness. With Air Pro™ 2,
you can unleash your inner goddess and express your unique style.
Don't settle for anything less than excellent.
8.  Worthy Woman: That's You!
We are dedicated to empowering women and supporting their journey toward self-love and confidence.
Our mission is to inspire and motivate women to be their true selves, and we achieve this through our range of high-quality and meaningful products.
Luxx offers comprehensive beauty solutions that cater to their unique needs and desires.
We believe that every woman deserves to feel confident and empowered, and we are committed to making this a reality for all. 
Once said "We believe there is nothing small about making people feel real, seen, heard, and beautiful"

Pia, CEO of Luxx Asia.
 9.  Supporting The Women's Community. 
Luxx is not just a beauty brand. We are a symbol of empowerment for women everywhere. As a woman-owned and managed business,
Luxx is committed to encouraging women to be confident, strong, and beautiful in every way possible.
Our vision is to make beauty effortless, accessible, and luxurious for every woman.
That's why we're committed to creating and delivering products that meet women's unique needs and desires.
And finally, Luxx is committed to making a difference in women's lives everywhere.
That's why 3% of every purchase goes directly to supporting the UN Women's Organization, which works tirelessly to empower women and promote gender equality across the world.
Join us in our mission to empower women and discover your inner strength and beauty with Luxx.
With every Luxx purchase, you're not only treating yourself to high-quality beauty products, but you're also making a positive impact on the lives of women in need.
Want To Become A Part Of The Luxx Community?
Our Luxx Air Pro™ 2 is now available in a variety of stunning colors that allow you to express your unique style and personality.
The Air Pro™ 2 Secrecy Black comes in Luxury Glossy Black
---