Transform Your Look With Our Hair Styling Tools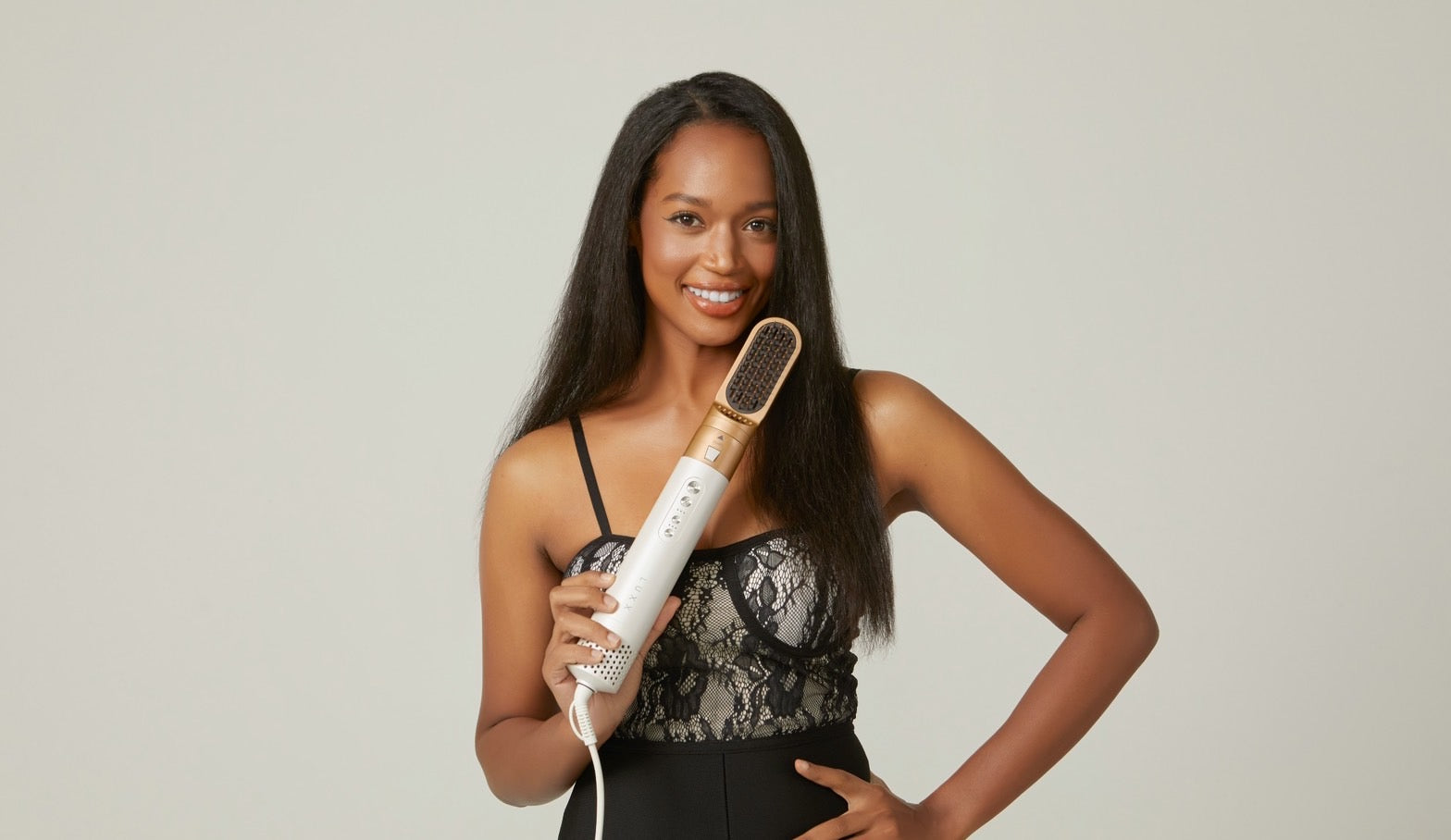 Luxx Air Pro™ 2 Hair Styling Tools Have Taken The Hair Care Industry By Storm For Quite Some Reason.
Are you looking for a hair styling tool that can transform your daily routine? Look no further than the Luxx Air Pro™ 2. Here are 6 compelling reasons you want to purchase this must-have hair dryer!
Innovative Technology
Luxx Air Pro™ 2 Hair Styling Tools feature advanced technology that separates them from other hair styling tools.
Hypersonic Technology V.2 and Negative Ions of Luxx Air Pro™ 2 use air to style your hair, which means Luxx doesn't rely on extreme heat like traditional tools. 
This prevents heat damage and leaves your hair looking healthy and shiny. and also features intelligent heat control with a cooling shot, which ensures consistent temperature throughout the styling process.
Range
With Luxx hair styling tools, you can achieve any look and style you desire. The set of Luxx Air Pro™ 2 comes with multiple attachments that curl, wave, smooth, and volumize your hair.
And with the ability to style both damp and dry hair. Luxx Air Pro™ 2 also comes in a variety of colors.
Efficient
One of the most significant advantages of the Luxx Air Pro™ 2 Hair Styling Tool is how quickly it works on your hair.
The tool uses air to style your hair, which means it's faster than traditional styling tools. And because the Air Wrap can dry and style your hair simultaneously, you can achieve your desired look in less time.
Effortless
The Luxx Air Pro™ 2 is the best travel hair dryer and is simple to use at home for your daily routine as well, even if you're not a professional stylist.
The tool is designed to be intuitive and user-friendly, with simple controls that allow you to customize the temperature and airflow settings to suit your hair type.
Preserves
Luxx Store has taken a different approach by utilizing air to style your hair, making it safe for everyday use. By avoiding extreme heat.
Air Pro™ 2 ensures your hair remains damage-free, healthy, and shiny. In other words, you can achieve your desired hairstyle without compromising hair quality.
Elite-level performance
Luxx Hair Styling Tools are the ultimate solution for professional-grade hair styling results at home.
Its advanced technology, multiple attachments, and user-friendly design allow you to effortlessly create salon-worthy hairstyles without ever stepping outside.

Whether you're looking to create gorgeous curls, sleek straight hair, or bouncy waves, the Luxx Air Pro™ 2 Hair Styling Tools can help you achieve your desired look effortlessly.
Unveiling the Contents of the Luxx Air Pro™ 2 Hair Styling Tools Set: A Closer Look!
The Luxx Air Pro™ 2 Hair Styling Tools Set includes 5 attachments designed to help you achieve salon-quality results from home.
These attachments include a Pre-Styling Dryer, 2 Curling Barrels, a Smoothing Brush, and a Round Volumizing Brush. Each offers maximum performance and luxury to elevate your hair styling experience.
Whether you're looking to create bouncy curls, sleek and straight locks, or voluminous waves, the Luxx Air Pro™ 2 Hair Styling Tools Set has got you covered.
With its high-quality attachments, you can achieve a wide range of styles with ease and precision, all while keeping your hair looking and feeling healthy and luxurious.
Experience the ultimate in hair styling performance and luxury with the Luxx Air Pro™ 2 Hair Styling Tools Set. Unlock a world of endless hair styling possibilities at your fingertips!
Curling Barrels
The Luxx Air Pro™ 2 hair styling tools curling barrel has been carefully designed to deliver effortless and flawless curling.
Measuring 18cm in length, it features both clockwise and anti-clockwise patterns that make it easier to create seamless, symmetrical curls that are smooth and long-lasting.
And yes, the curling barrels would grip all hair types and ensure stylish curls regardless of the hair type.
Luxx Store confirms that the curling barrel could confidently showcase your curls and keep them looking gorgeous for extended periods.
This hair styling tool delivers premium and luxurious results, making it a must-have for anyone looking for flawless curls.
Whether you're getting ready for a special occasion or simply want to elevate your everyday look, the Luxx Air Pro™ 2 curling barrel is the right choice for anyone and everyone.
Pre-Styling Dryer
The Pre-Styling attachment is designed to maximize its performance, ensuring you can achieve any desired style easily and effectively.
It will dry and prepare your hair, making it easier to look long-lasting and sleek.
By removing moisture and creating a smooth surface for hair products, the Pre-Styling Dryer makes styling products work better.
It's wise to use this tool before styling your hair to get the best results.
Smoothing Brush
The Smoothing Brush included in the Luxx Air Pro™ 2 boasts a sleek design and thin bristles.
This enables you to effortlessly manage large sections of hair at once, resulting in a smoother and more uniform appearance and allowing you to achieve sleek, straight hair in less time when drying your hair.
Round Volumizing Brush
The Round Volumizing Brush in the Luxx Air Pro™ 2 Set features slightly thicker bristles that enable you to deliver a direct flow of air to your roots and will give you the desired volume and confident look.
Even if you have fine or thick hair or any hair type, Round Volumizing Brush is suitable for every woman and everyone and doesn't generate static electricity ensuring the flawless appearance and salon-like blowout look most women desire.
Overall, the Luxx Air Pro™ air styler is an excellent choice for anyone looking to transform their look and achieve professional-quality results at home or in a daily routine.
With advanced technology, versatility, time-saving features, ease of use, hair protection, long-lasting results, suitability for all hair types, portability, and professional-quality results, the Luxx Air Pro™ 2 Hair Styling Tools is the ultimate solution for all your hair styling needs and everyday routine.
---