Discover the Perfect Hair Curler for Beginners in Minutes!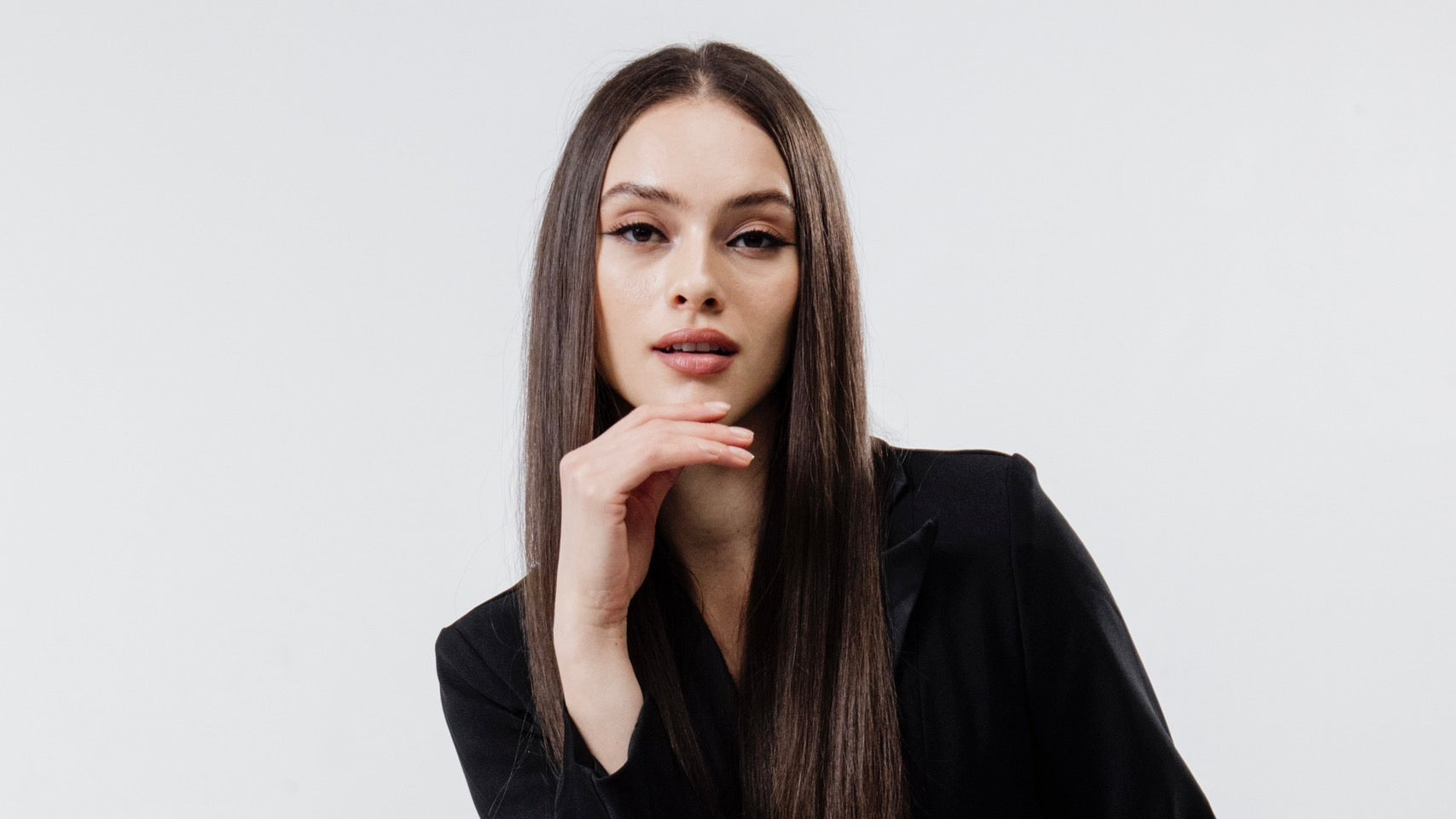 Achieve Effortless Flawless Curls with LUXX Air Pro 2 Hot Air Styler
Say goodbye to complicated styling tools and welcome the LUXX Air Pro™ 2 Hot Air Styler, designed to make curling your hair a breeze, especially for beginners. 
Achieve flawless curls in no time with this innovative hair curler that features Pre-Styling Dryer, Smoothing Brush, Round Volumizing Brush, and Two curling barrels, one clockwise and the other anti-clockwise.
These barrels ensure effortless and long-lasting curls, enhanced by Hypersonic V.2 and ionic technology. Let's explore the fantastic features of this must-have styling tool.
Effortless Curling
LUXX Air Pro™ 2 Hot Air Styler boasts two curling barrels that auto hair wrap in both clockwise and anti-clockwise directions, making curling as easy as it gets. Achieving your desired hairstyle has never been so effortless.
Pre-Styling Dryer
The LUXX Air Pro™ 2 also functions as a pre-styling dryer, allowing you to dry and prep your hair before using a curler. Save time and energy by combining two essential hair tools in one.
Smoothing Brush
Tired of dealing with frizz and flyaways? The LUXX Air Pro™ 2 comes with a smoothing brush attachment, helping you achieve smooth and sleek hair before curling.
Round Volumizing Brush
Get stunning volume and body in your hair with the round volumizing brush that comes included. It's perfect for creating bouncy curls or adding extra oomph to your hair.
The Hair Curler with
Hypersonic V.2 Technology for Quick Styling and Frizz-Free Results with Ionic Technology
Do you always rush in the morning with limited time? The Hot Air Styler's Hypersonic V.2 technology is here to help! It lets you achieve salon-quality curls quickly, so you can avoid spending too much time in front of the mirror.

And that's not all - say goodbye to frizz worries with LUXX Air Pro™ 2! Its ionic technology emits negative ions that neutralize positive ions and seal your hair cuticles. The result? Smooth, frizz-free curls that stay flawless all day. Ready to enjoy effortless and beautiful hair without any hassle? Let's check out how!
Enjoy 3 Beginner-friendly Hairstyles That You Can Easily Achieve with The LUXX Air Pro™ 2 Hot Air Styler
Whether you're looking to rock beachy waves, flaunt voluminous curls, or sport a sleek straight look, we've got you covered. 
With the help of the LUXX Air Pro™ 2 Hot Air Styler, achieving stunning hairstyles has never been easier. Get ready to discover the step-by-step guides to create these chic looks and transform your hair game without any hassle. Let's dive in and unlock your inner hairstylist!
Effortless Beach Waves
Beach waves are a timeless and versatile hairstyle suitable for any occasion. Achieving those relaxed waves with the Curling Barrels of LUXX hair curler is a breeze with these simple steps:
Divide your hair into manageable sections for easier styling.

Take a small section of hair and let it auto-wrap around one of the curling barrels. Hold it for a few seconds, then press the cooling shot for 10 seconds before releasing (remember to turn off the styler before releasing).

Continue this process with all sections, alternating between the clockwise and anti-clockwise curling barrels to create a natural-looking wave pattern.

Once all sections are curled, gently tousle your hair with your fingers to perfect those beachy waves.

Complete the look with a spritz of texturizing spray for added definition and hold.
Voluminous Curls
For a classic and glamorous look, go for voluminous curls using the Curling Barrels and Volumizing Brush:
Start by applying a heat protectant spray to minimize heat damage to your hair.

Divide your hair into sections to facilitate the styling process.

Auto-wrap small sections of hair around the curling barrels, holding each curl for a few seconds. Press the cooling shot for 10 seconds before releasing (remember to turn off the styler before releasing).

Repeat the process for all sections, making sure to curl the hair away from your face for a flattering finish.

After curling all of your hair, gently run your fingers through the curls to separate and add volume. Use a volumizing brush directly at your roots and the middle section of your hair to create extra lift.

Set the curls with a light-hold hairspray to maintain their shape throughout the day.
Sleek Straight Look
For a polished and sleek appearance, the LUXX Air Pro™ 2 with the Smoothing Brush attachment can straighten your hair with ease:
Begin by applying a heat protectant to shield your hair from the heat of the styler.

Divide your hair into manageable sections.

Hold the Hot Air Styler with the Smoothing Brush vertically and glide it down each section of hair from root to tip to straighten effectively.

Follow the Smoothing Brush to keep your hair smooth and tangle-free for a super sleek look. For added volume at the tips of your hair, utilize the Curling barrels of the LUXX hair curler.

Once you've straightened all sections, finish with a shine-enhancing serum or spray to add a glossy finish to your locks.
LUXX Air Pro™ 2: The Ultimate 5in1 Hair Curler and Straightener - Your All-in-One Solution for All Hair Types
If you're a beginner looking for a user-friendly and efficient hair curler, the LUXX Air Pro™ 22 Hot Air Styler is the perfect choice. 
The LUXX Air Pro™ 2 isn't limited to curls only. With its versatile design, you can experiment with waves, flips, and even straightening, giving you multiple looks with a single tool for achieving flawless curls without any hassle.
Curling barrels, Hypersonic V.2 technology, and ionic features make curling your hair a joy, whether you're a beginner or a seasoned pro.
---