LUXX, The New Must-Have Travel Essentials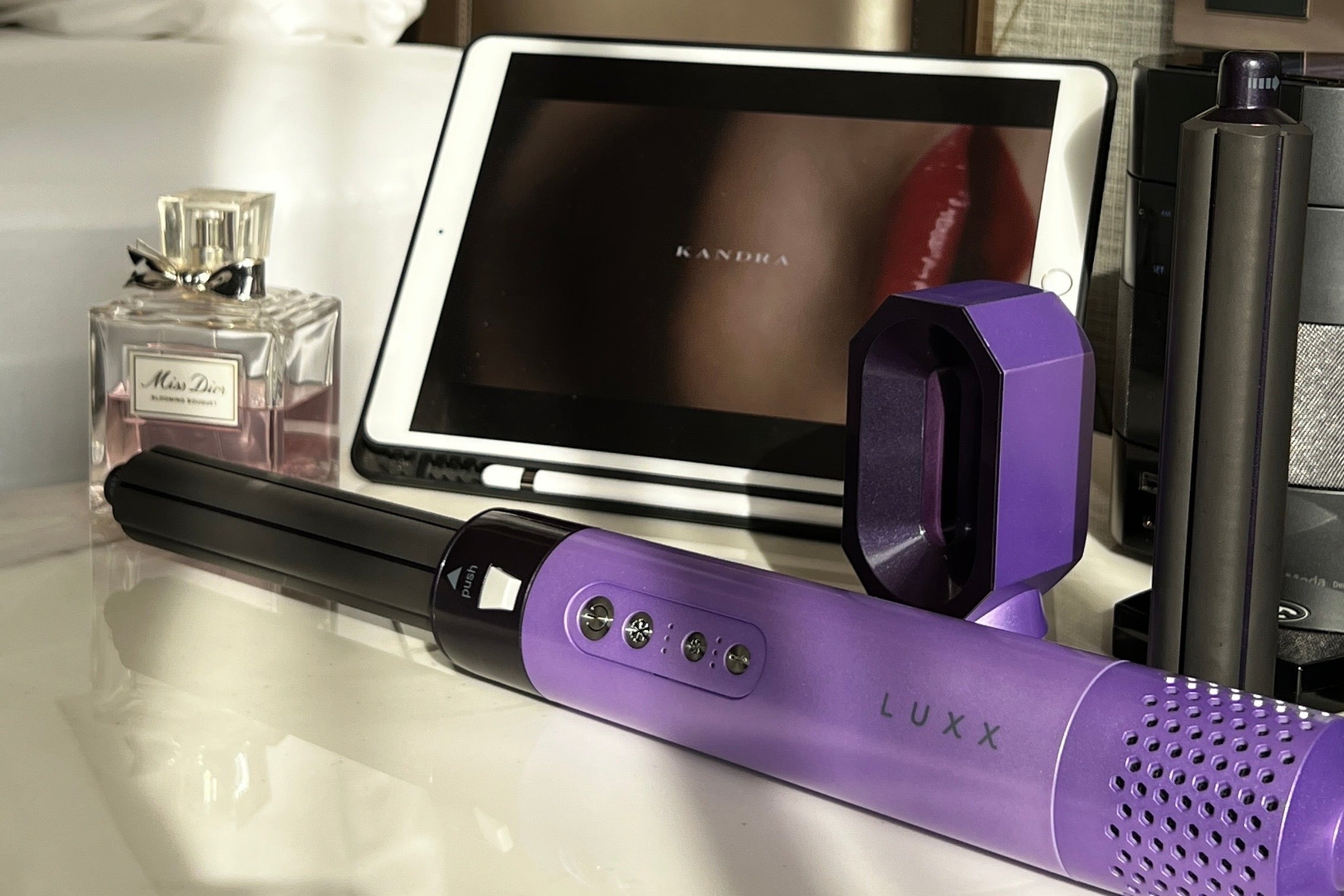 Planning for a trip can be overwhelming, and packing the right beauty products is essential to look and feel your way throughout the journey. 
Luxx products are ordinal travel items that will help you look and feel your finest.             
Here are 5 reasons why Luxx Air Pro™, Liner Pro, and Lashcara Pro Kit should be your must-have travel companions on your next trip.
1. Customizable
The
Luxx Air Pro

™
has got you covered. These include curling, straightening, and adding volume. That is always ready to use, so you can create the perfect look in just minutes and save valuable space and hassle. 
Now available in Classic White and Gold, Secrecy Black, and Amethyst for sophisticated yet understated hues.
Plus The Luxx Liner Pro comes in different sizes of Stamp Tip, allowing you to choose the one that perfectly suits your eye shape, as well as a double-ended pen with liquid eyeliner on one end and a stamp on the other side.
The stamp tip is designed to create a perfect winged liner and also comes with a unique micellar tip that allows for precise application and easy removal.
Whether you're an experienced makeup artist or a beginner, the Liner Pro's practical features make it the perfect choice for achieving a flawless eye makeup look, no matter where your travels take you.
Furthermore, Lashcara Pro is an exceptional eyelash product crafted with vegan mink and designed to be lightweight for 24/7 long-lasting wear.
The unique combination of high-quality materials and expert craftsmanship ensures the lashes do not slide off your eyes, even with continuous use.
2. Easy to pack
Bringing the Luxx Air Pro

™

with you on your travels allows you to achieve a variety of hairstyles with just one tool. It'll save space and weight in your luggage.
The Liner Pro is also compact and Must Have for your travel makeup kit. The Luxx Liner Pro has a fine-tipped brush that allows for easy and precise application and delivers professional-quality results, giving you a flawless finish that lasts throughout your travels.
Additionally, Lashcara Pro makes it easy to carry in your luggage, carry-on, or purse for on-the-go touch-ups.
Our Lashcara Pro Kit specially designed lash wand separates each lash, adding volume and creating a natural and full lash look.
3. Timesaving
With the Luxx Air Pro

™

, you can save time getting ready in the morning and more time exploring your destination.
This product includes Pre-Styling and 2 of 18cm curl barrels that can help you achieve different hairstyles, from beachy waves to straight and sleek looks. 
In addition, The Liner Pro comes with a clean-up eraser tip to ensure accurate and flawless work without smudging or flaking throughout your day.
Our Lashcara Pro is the right travel companion, offering you stunning and voluminous lashes with just one application.
You won't need to worry about touch-ups or reapplying throughout the day, freeing up your time to enjoy your travels to the fullest.
4. Different styles 
Not only is the Luxx Air Pro

™

a must-have accessory for a flawless hairstyle, but it also reflects your fashion statement.
and also
available in a wide range of colors to match your unique personality.
Secondly, The eraser tip of Liner Pro allows for easy experimentation with different eye makeup styles, so you can try out various bold makeup looks without fear of making mistakes.
Each detail of the set has been re-engineered with enhanced technology to allow the best performance.
Besides, A Lashcara Pro Kit can last up to 10 days and allows you to tailor your lash appearance. You can select from different sizes to enhance your lashes by adding volume, length, or curl based on your preference to achieve a hassle-free, enduring lash appearance that is effortless and long-lasting.
5. Professional results
Using Luxx Air Pro

™

on your trip can provide professional results without a salon visit.
Luxx Air Pro

™

2 All Edition's compact design and easy-to-use features make it an ideal travel companion that helps you keep track of your way throughout your trip.
And Luxx Liner Pro is a must-have for any traveler who wants to look stylish on the go. Its innovative design, long-lasting wear, and convenient size make it the perfect eyeliner tool for any travel adventure.
Finally, Luxx Lashcara Pro is the ultimate solution for anyone seeking a natural and professional-looking eye makeup finish anywhere.
Designed especially for travelers, With easy application and long-lasting wear,
Luxx Lashcara Pro delivers a professional-looking eye makeup finish quickly and effortlessly, ensuring you look your best wherever your travels take you.
To sum up, Luxx Products are essential to everyone. They are customizable, easy to pack, time-saving, available in different styles, and provide professional results.
Luxx Air Pro

™

 can help achieve a variety of hairstyles, while Liner Pro has a fine-tipped brush for precise application. Lashcara Pro adds volume to lashes and lasts up to 10 days.
These products can make travelers look and feel the most confident on their adventures.
Don't let your travels compromise your beauty routine - invest in Luxx products for a hassle-free and glamorous experience.
Luxx is Glowing and Growing! Come and experience our Luxx Store in person at our two exciting pop-up stores in Bangkok, Thailand!
Get the chance to test and purchase our high-quality items in a vibrant and immersive environment that effectively showcases their unique features.
Whether you're an admirer fan or a curious newbie,
we welcome you to come and discover what sets our products apart. 
Get your hands on this incredible opportunity to enhance your lifestyle before it goes - hurry and visit our pop-up store this summer at Luxx Pop-up Store in Thailand!
@Siam Discovery BKK, THAILAND!
---