How to Verify the Authenticity of Your Hair Styling Tool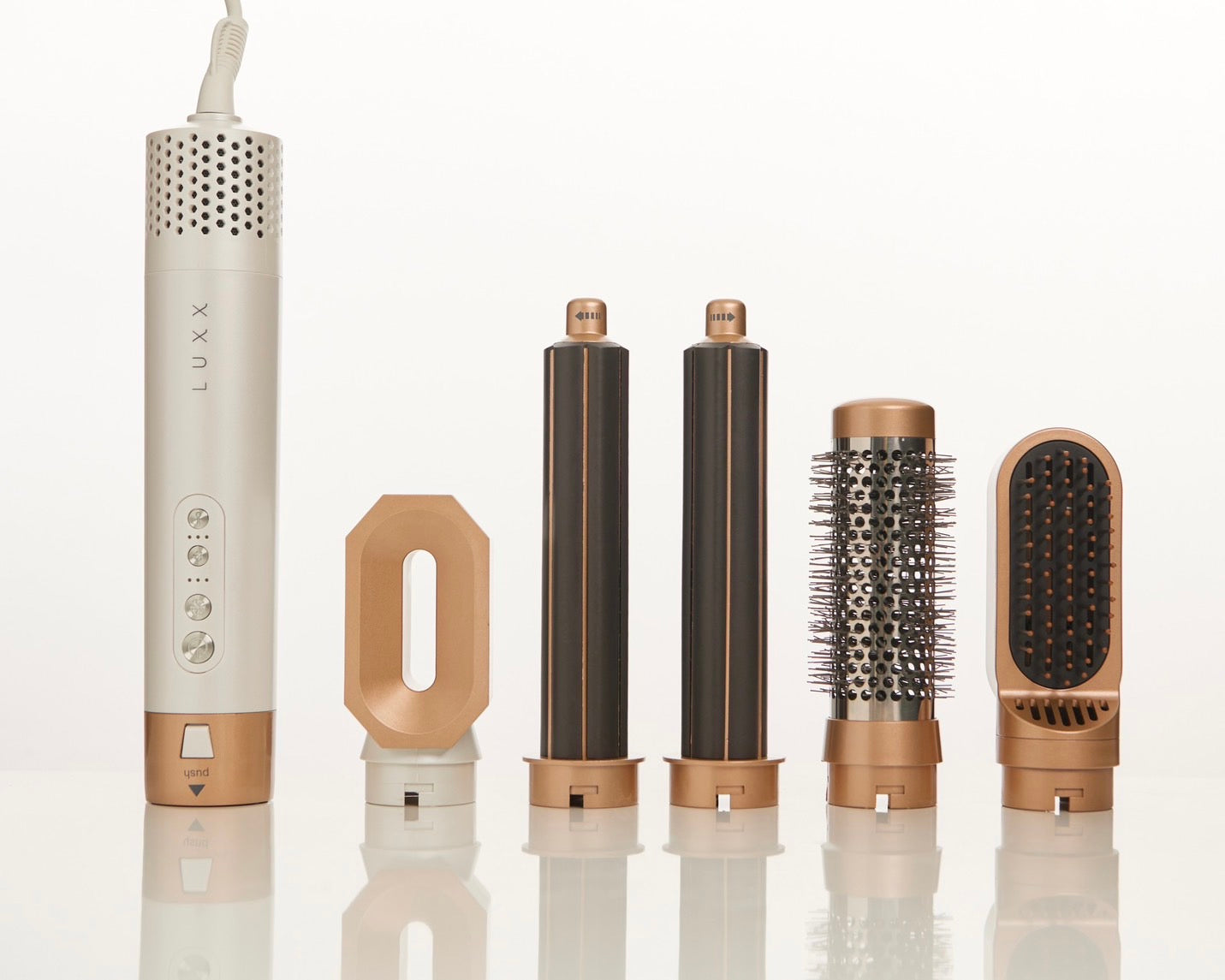 Introduction: The Need for Authenticity
Are you considering getting the LUXX Air Pro™ 2 hair styling tool? Ensuring its genuineness is crucial to your experience. 
Counterfeit products not only fall short in performance but can also be hazardous. This article will guide you on how to tell the difference between an authentic and a fake LUXX Air Pro™ 2.
When you're investing in a LUXX Air Pro™ 2, it's essential to confirm its realness. Here are some key points to keep in mind.
Official Retail Channels
Purchasing directly from the official LUXX website or authorized retailers is a surefire way to avoid counterfeit products. Be vigilant and look for signs of being genuine:
Clear and high-quality logos and images

Language consistent with LUXX's tone

Comprehensive owner and contact details

Reasonable discounts, not overly generous

Prominent display of the LUXX logo
Reliable Retail Partnerships
LUXX partners with reliable retailers. To ensure your purchase's genuineness, consult the list of credible retailers on our website. If in doubt, contact LUXX's Customer Support at support@luxxstore.com for guidance.
Assess Build Quality
Physical inspection of the LUXX Air Pro™ 2 can unveil its validity. Pay attention to these factors:
Smooth and high-quality finish

Properly aligned buttons

Absence of physical damage

Availability of expected settings
Beware of counterfeit products that may malfunction, lack warranty coverage, and compromise your hair styling experience.
The Risks of Counterfeit LUXX Hair Styling Tool
Opting for counterfeit hair styling tools might seem cost-effective, but it poses risks. 
Fake LUXX Air Pro™ 2 Air Styler may have poor manufacturing. This can cause problems and accidents related to safety. The issues may arise due to heat and direct contact with hair.
Navigating Counterfeits: What to Do
Discovering that you may have a counterfeit LUXX Air Pro™ 2 hair styling tool can be disheartening.
Here's how you can respond:
While identifying counterfeits isn't always easy, avoiding suspicious websites is crucial. While LUXX can't give refunds for fake items, for further support or advice, please contact the Customer Support Team.
Reporting Fake Sites
Help protect others by reporting fake websites and sellers. By doing so, you contribute to preventing other consumers from falling victim to counterfeit products.
Seeking Assistance
Contact LUXX's Customer Support team for guidance on further assistance. We can offer insights and advice on resolving the situation.
Your Authentic Hair Styling Tool Companion
At LUXX, your safety matters. We investigate all leads about fake products with our team actively. If you have any questions, don't hesitate to contact our
Customer Support Team.
---